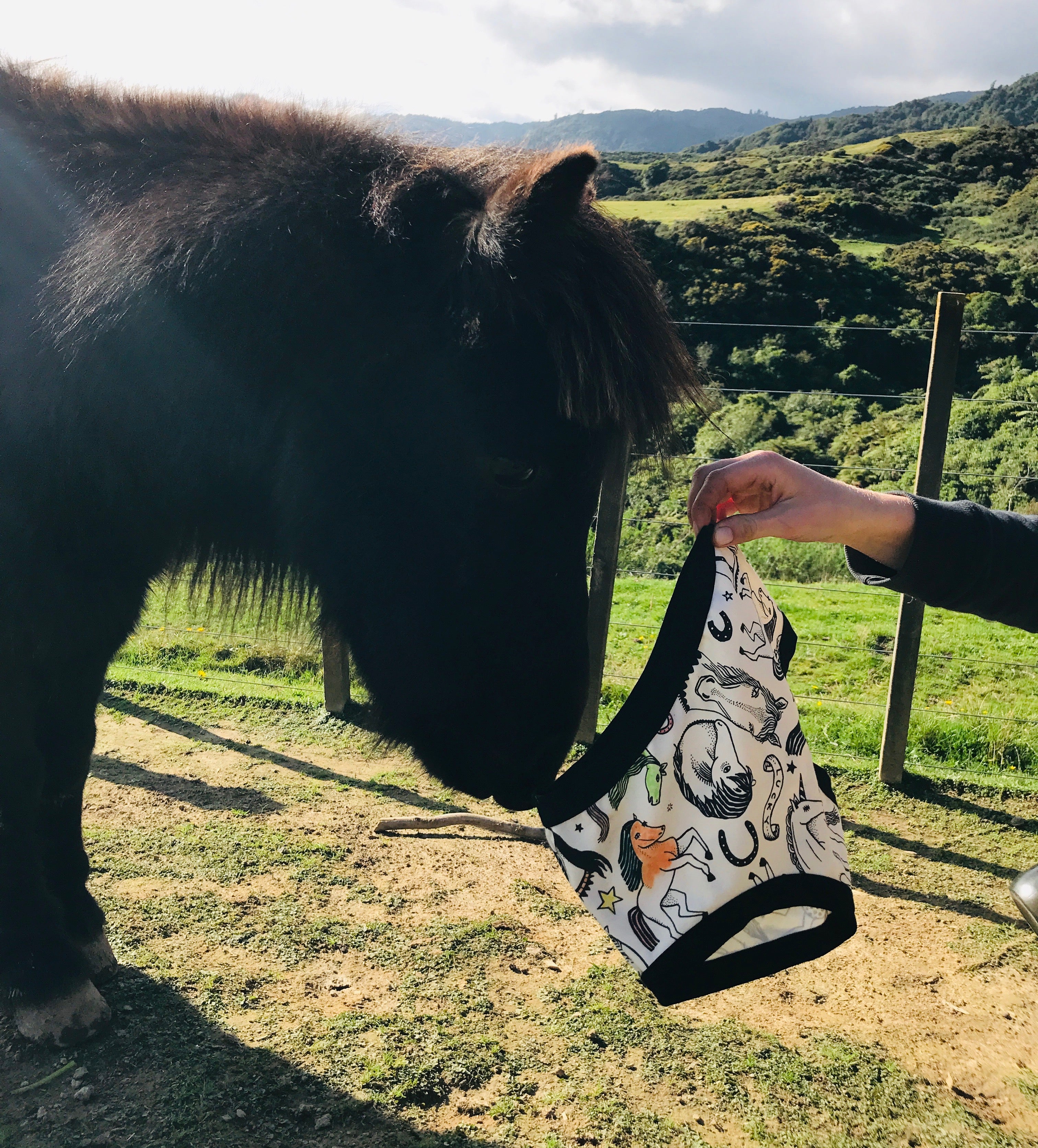 On Monday The TPHQ team piled into a van and headed for the hills for some horsing around and cake eating. We spent a fabulous day at Black Sheep Animal Sanctuary, a 26 acre sanctuary in Otaki which was set up in 2009 to rehabilitate and re-home abused, injured and neglected animals.
Here's some photos from the trip, the many characters that are resident there and the wonderful folk who look after them.
First up, crossing Otaki Gorge... keep your hands and legs inside the vehicle at all times...
We made it!
Anyone for gumboots?
Then off we went to meet some very friendly animals...
The hills are alive...
We met a goat that walked all over us...
And a cockatoo called Casper who stole the show...
Thunderpants received the seal of approval from Thunder, one of three resident miniature ponies...
 And of course we couldn't leave without a few Thunder bum shots...
We will be donating a portion of the sales from our new Horses 'colour me' range to Black Sheep Animal Sanctuary until midnight Wednesday 22 May.
 Happy thundering x
Comments (0)