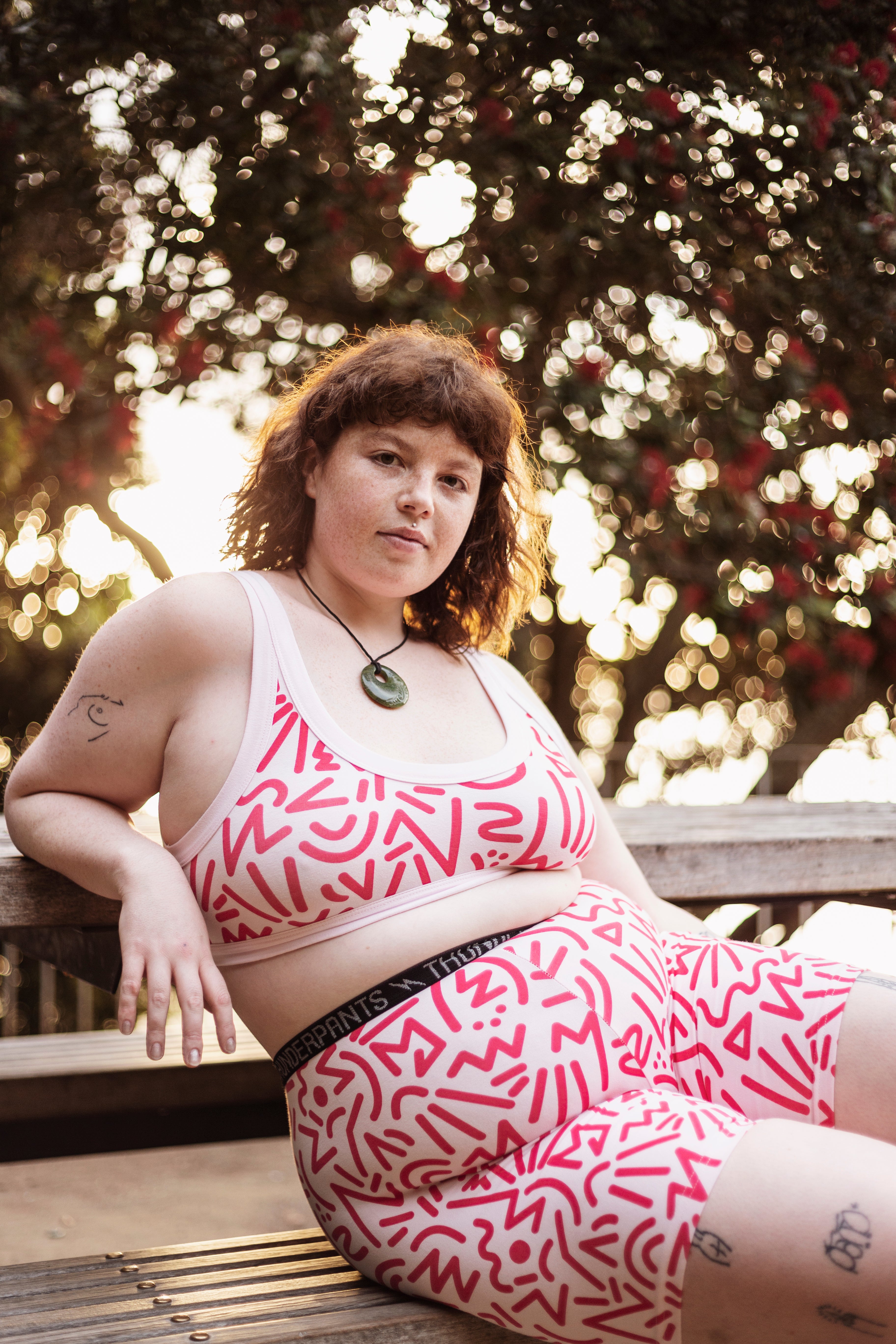 Inclusion and visibilty: a double edged sword. By Mikayla Renee

In 2020, as the pandemic began, like almost everyone else on earth I spent more and more time online. For me this extra time online had positive effects, as I found—for the first time—more and more of my community. For the first time in my twenty-five years of life I felt like I wasn't alone and isolated in what made me different to everyone else. This relationship with others in my community developed in me a fierce, unapologetic, and impenetrable desire to be loud and proud about my existence as an intersex human. After living in secrecy and shame for most of my life, this feeling was liberating—to say the very least! Finding others like me, who were also open and loud and proud, fostered a strong sense of belonging and provided me with the space and ability to relate to others with an innate understanding of what my life experiences were like. It was also, however, an eye opener of the way in which the inclusion of Intersex—or rather its lack thereof—in pride spaces contributed to the long-standing cycles of shame and ignorance that kept me from claiming my own identity for so long. 
Existing as queer and/or gender non-conforming in its own right is difficult enough. Existing as a queer and/or gender non-conforming intersex person is layered with complex nuances that many don't understand, and which often aren't visible or represented in the conversations that dominate queer culture. This is in part due to the deliberate suppression of existence of intersex people by the medical institution—it is indeed true to say that almost all of the world doesn't know that we exist. It is also, though, due to the lack of effort by pride communities and organisations to do the work that comes with supporting intersex people, as well as what it means to include and amplify our experiences and voices and needs. A lot of this was made clear to me last year, 2021, when Valentino Vecchietti created the intersex inclusive Progressive Pride Flag. This new flag, which adorns the intersex flag inside the trans inclusive progress flag was a milestone in getting intersex inclusion in pride spaces. I was overwhelmed with the feeling of being seen and acknowledged by a community in which I felt incessantly left out of for most of my life. Suddenly those conversations in which my opinions on gender or sex that "didn't matter" because I was perceived by others to be cis did matter. My unique placement on the precipice of biological determinism and the cultural functions of gender was included as not only relevant—but deserving—of focus and attention in a world where difference and non-conformity was celebrated rather than ostracized. 
The comment section of the article by PINK! News that covered the new flag design however, illuminated a much more culturally rooted problem I didn't expect to receive from the queer community. Comments flooded the positive article that shone light on a much less known community that mimicked the tone of "too much" and "not really queer so why are they trying to take over our flag". I learnt that while the world toils with discussions of gender identity and binaries, misconceptions like binary sex development were, and still are, weaponised to hurt other marginalised groups in society, as well as our own. I also learnt that the constant need to learn and unlearn our taught histories on the constructions of gender are just as needed now as they have ever been in the past, but that this time, with intersex inclusion becoming more prominent, real tangible and cultural change on not only the understandings of gender, but the way in which it functions culturally might finally start to take place, and lead to real world social and political change for everyone.


Ultimately however, the inclusion of the intersex flag within the progressive pride flag has had an immeasurably positive result. While those comments on the news article stuck out as a picture of what needed to change, the inclusion of the intersex community in the pride flag showed hope, promise, commitment, and an unapologetic sense of pride in the fight for liberation, just like those in which the flag before ours stood for, and what any new versions and recreations will be deserving of in the future. Pride to me, now, feels a celebration in which the things I kept hidden about me now flourish flagrantly in the wind. I feel like I have not only been seen, but have the ability to help others see and be seen also. 
The new intersex inclusive progressive pride flag has paved the way, for myself at least, to hope.. To hope in the future of our community to provide safe spaces for young intersex people. To hope for a world where binaries and misconceptions on human development are understood, and debunked. To hope for a world that is rooted in love, acceptance, and kindness of people not for how they are born, but for who they are. 
The best part, is that this hope is already turning into an actioned reality. The idea of inclusion is broad, and plays many roles. It is not just centre stage spotlight speaking at large events, or leading crowds at protest rallies. It can be as simple and mundane as being, well, included. I was privileged enough to be chosen by Thunderpants in September of 2021 to be a part of their new gender inclusive campaign. The whole process was astoundingly affirming. 
As a person who identifies as non-binary because of my quite literal non-binary (that is: male AND female biological make up) but who is very culturally feminine - I have often felt confused and invalid in my gender identity. The opportunity to model for Thunderpants to promote their shift to inclusive language to make underwear shopping safe and fun for all was an astounding experience. And one which I look towards with immense pride, as an intersex person. There are few open intersex people in Aotearoa, let alone intersex people comfy and confident enough to pose in undies for all the shoppers to see! To be honest though, it was the hard work of the people at Thunderpants and their commitment to inclusivity that made the experience so easy. That and the super funky prints and extreme comfort of the flat fronted briefs I adorn in the all pictures :P
Photographed by the very talented Becki Moss
Beautiful models are Jack, Jade, Matt, Sarita and Mikayla
Comments (4)