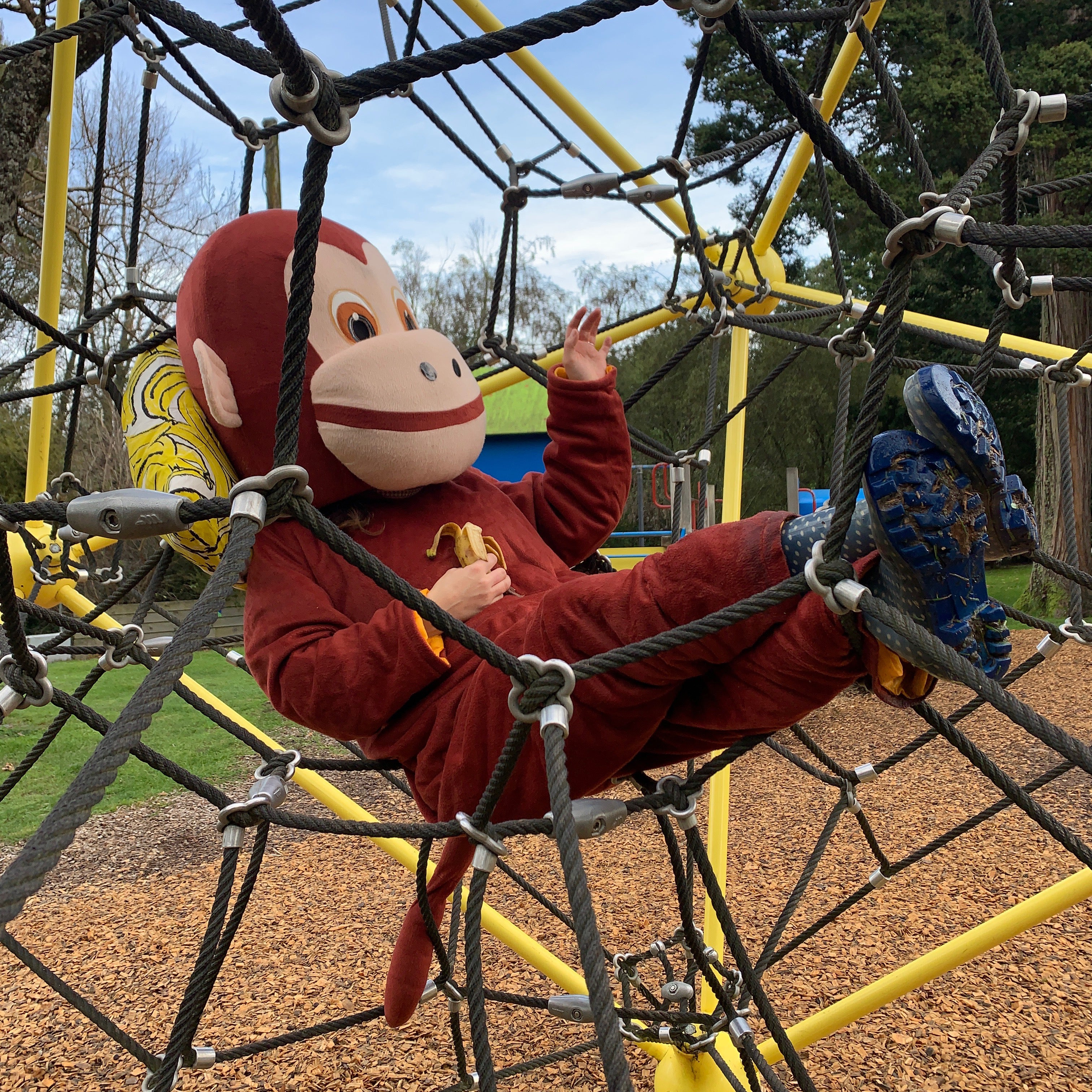 On a fine freezing morning, we packed the truck with bananas, a bed and a monkey and set out for a morning of monkeying around in Greytown park. Not a bad Monday at the office if you ask me. 
After dressing the bed and making it nice and cosy, we were ready to bring the monkey to life!



Our  Lucy had to honour of monkey-ing it up for the day and she rocked it. Look at that tail holding! What a chimpion, am I right? 



The best part about setting up for a photoshoot in a public park - Lots of people around to stare and point as you jump up and down on a bed in a monkey suit, attempting to juggle bananas. 



But forget about them, relax, sit back and read your book about diggers and tractors. Nothing to see here people.



Ever tried tea made by a monkey? It's fantastic.



More bananas in your tea dear? 



Luckily Leah was on hand to peel some bananas and make sure monkey is comfy.



Ahhhhh thats better. This is the life. 



 And thats a wrap! Or a peel. Who knows. Until next time!



Our new organic, fair trade bedding range is now available in Banana printed fitted sheets, duvet covers and pillow cases. All our cotton is manufactured by RCM in India as part of the Chetna Project. Chetna Organic is working with small and marginal farmers towards improving their livelihood options and making farming a sustainable and profitable occupation. The farmers included in the project are from the rainfed regions of Maharashtra, Odessa and Andhra Pradesh covering around 35000 acres.
Comments (1)