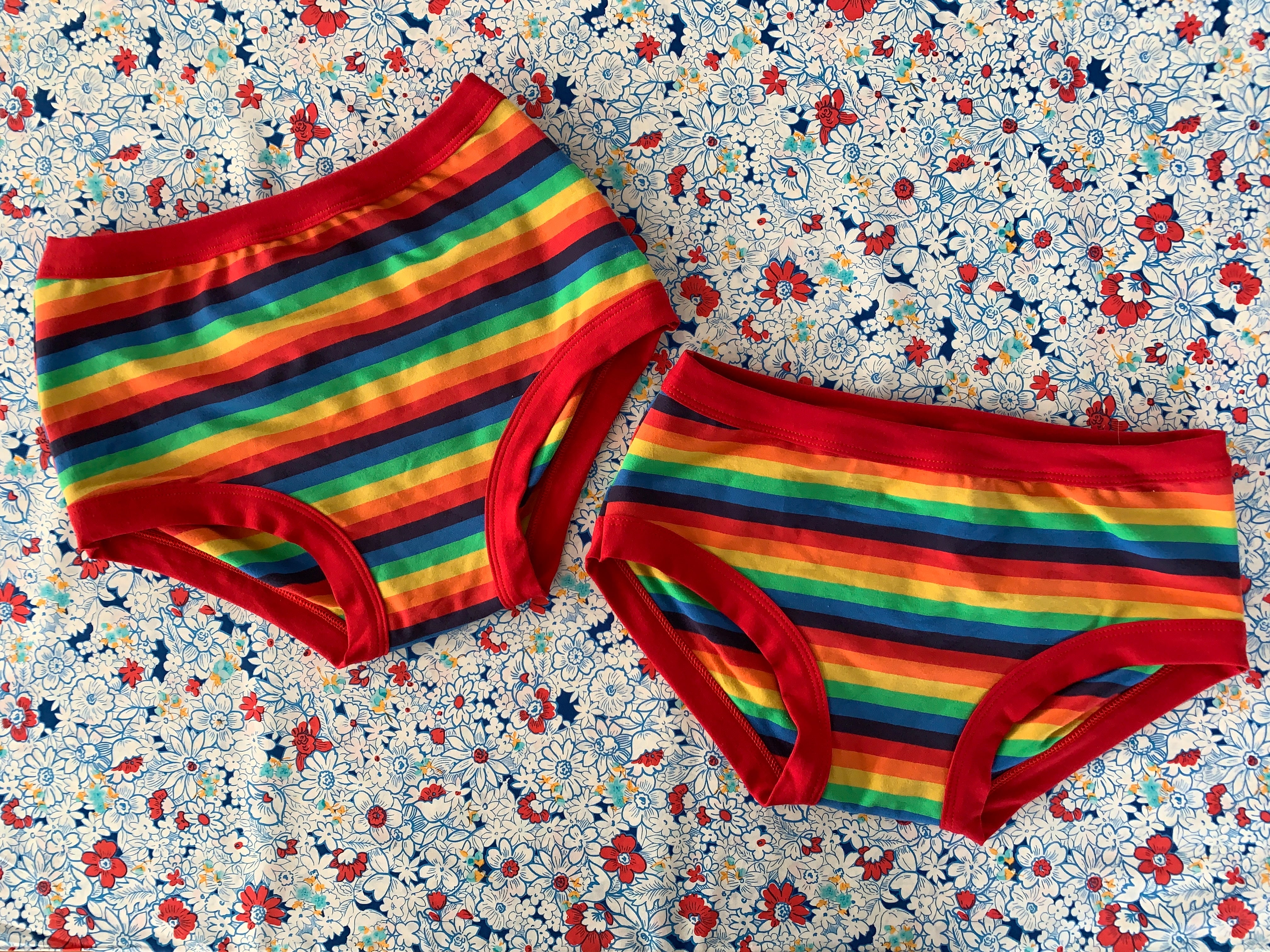 We're delighted & excited to bring back our ever popular Rainbow print! This time adding a lil somethin' extra to the mix with some glorious red binding.
We at Thunderpants are proud to support everybody in everything that they are and with anything that they choose. We are all unique and wonderful and worth celebrating. 
Our Thunderpants rainbow fabric happily runs along in a single direction, our Thunderpants pattern pieces don't always flow in the same direction. Thunderpants can be made up of any piece of the rainbow flowing in any direction. We at Thunderpants embrace this and do not discriminate, regulate or alienate any pieces that flow in any direction, it is all 100% OK.



This gorgeous combo is available in women's originals, hipsters and mens boxers. AND SOON to be available across many others. Stay tuned!
Comments (0)