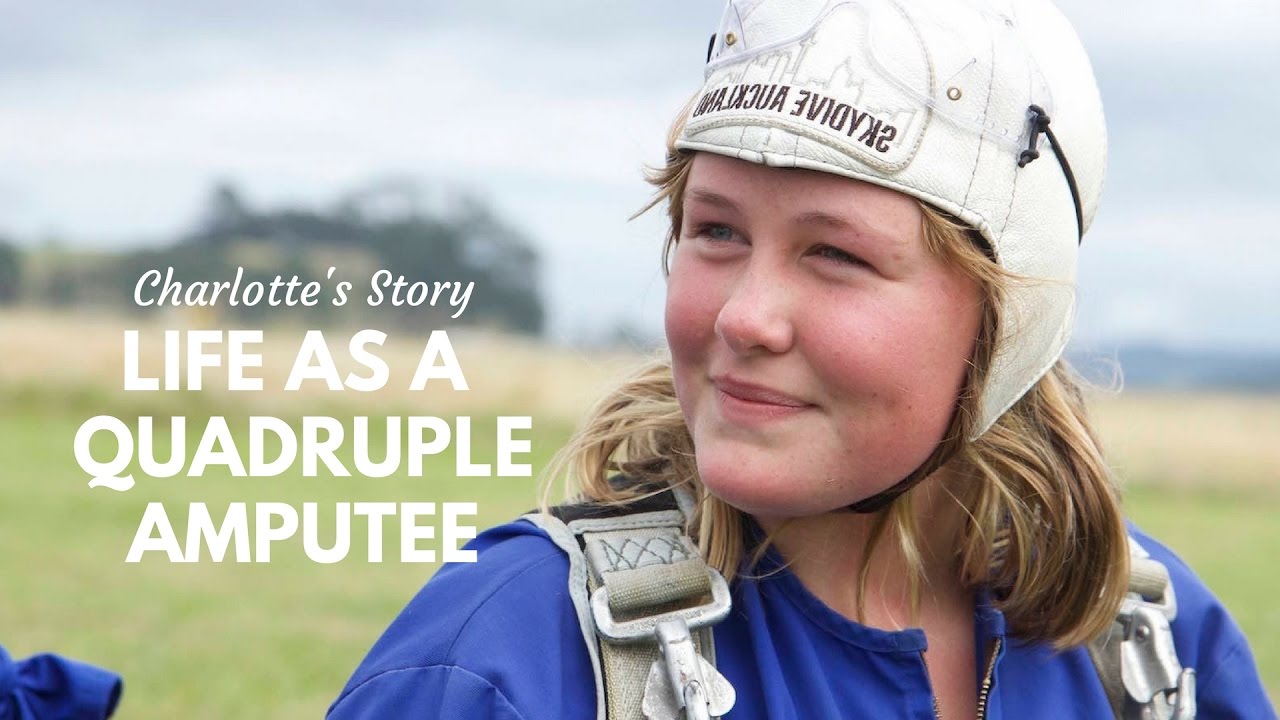 We lasted visited Charlotte Cleverley Bisman's incredible journey about 5 years ago in one of our first blog posts. Since then, Charlotte has wowed us by reaching some unbelievable milestones so we felt it was time for an update!



Charlotte is a meningoccocal meningitis survivor, a quadruple amputee and an inspirational young woman. After contracting the meningitis virus in June 2004 at the tender age of 5 months, Charlotte has gone from strength to strength breaking socially constructed boundaries along the way.
Now 16 years old, Charlotte is in year 12 at school and is studying Media Studies, Art, Drama and Music. She passed her NCEA last year which was hugely commendable given that she had three operations throughout the year, took the lead roll in a Children's theatrical play AND studied for and sat her exams.
Alongside her fantastic drive in school and extra curricular activities,  Charlotte is working on being totally independent this year and has spent some time recently in a Public Health provided house. This is a big deal as this level of responsibility is a first for Charlotte. Unsure of what it would look like or how much time it would take to do things on her own, it was a golden opportunity and insight into her future of understanding her total ability.




Photo Credit: Brett Phibbs - NZHerald


Making the News
Charlotte made national headlines in 2017 when the New Zealand Herald ran a story about her new passion - boxing! 

The article showcases Charlotte striving to keep fit and take on another new challenge. 
It also served as a timely reminder for the annual Westpac Rescue Helicopter fund raiser. 
Without their speedy service and it's great paramedic team, Charlotte would not have survived the rapid onset of meningococcal.
Charlotte was keen to show her support for the essential rescue service and invited the New Zealand Herald to her training room to talk about its vital role in her community.
You read the article and watch the video 
here
.
Photo Credit: Greg Bowker - NZHerald


Charlotte also got to spar and get some professional tips from the UFC star fighters.UFC star Tyson Pedro may have had a height and reach advantage over Charlotte but according to the Sydney, Australia based fighter, Charlotte hits "pretty hard"and he "got dropped" a couple of times during their one-on-one sparring session.
And if that wasn't impressive enough, Charlotte is looking forward to learning how to drive. Yes drive! She will be starting this quest once she turns 17 in November. This will mean investing in an altered van with the accelerator/break positioned at steering wheel level. All up they predict the cost to be close to 100k, so it's a biggie!
This cost is not financed by the funding agencies so Charlottes family will be fund raising for this through their
website
 and appreciate any donations greatly.
We are so impressed by Charlotte and her achievements to date. She is truly inspiring and exemplifies all that can be accomplished with hard work, grit and determination. Go Charlotte!



Comments (1)