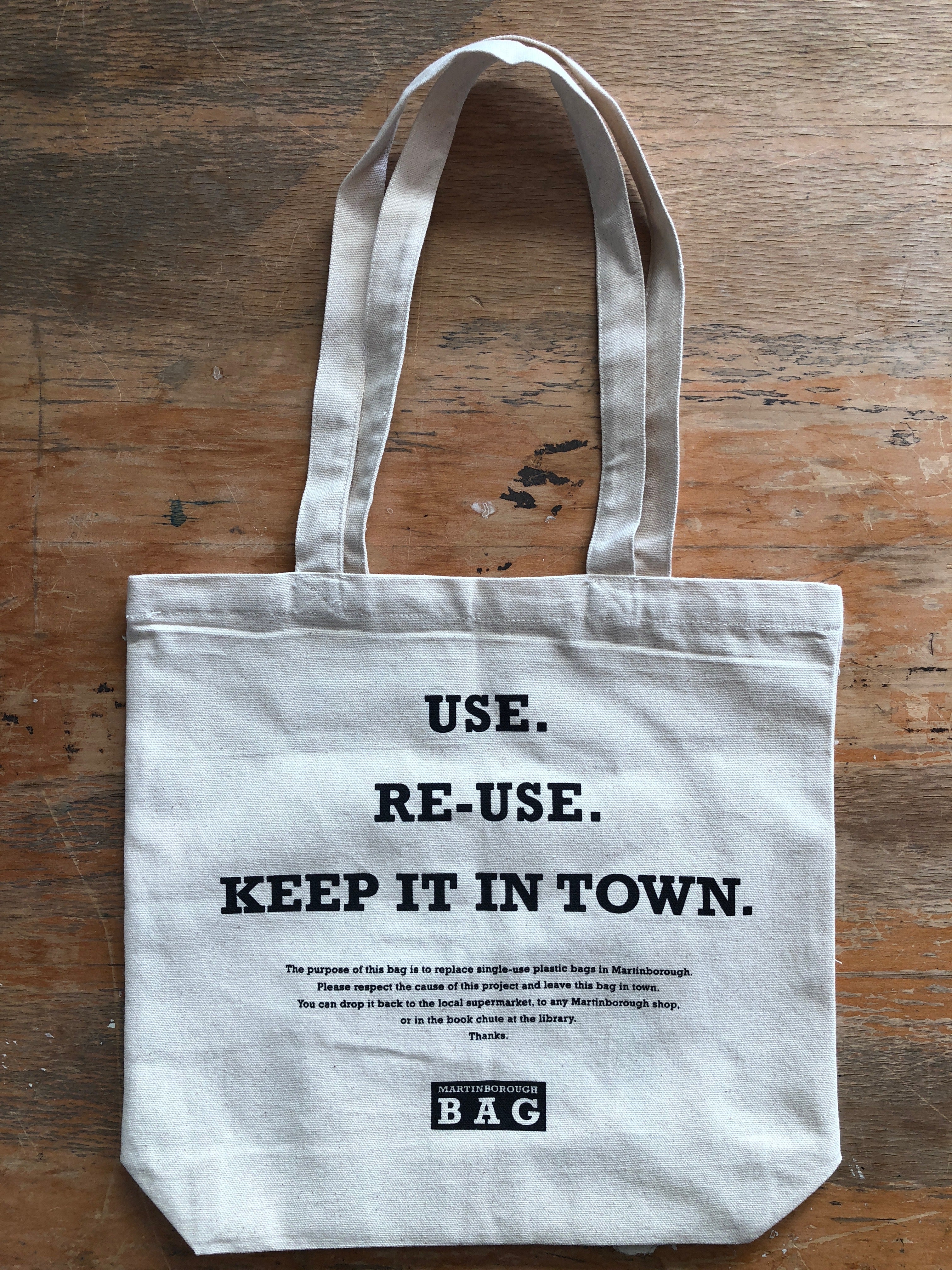 Here at Thunderpants we are pretty proud of where we live and feel very lucky to have such an amazing place to work and play. Our community strive to make it a better place for residents and visitors and this latest initiative is no exception.
At the end of last year Boomerang Bags Martinborough, Thunderpants and our local supermarket P & K, got our heads together to find a way for our little town to become completely plastic bag free.
Boomerang Bags was set up last year by two local ladies and holds regular sewing bees to keep our supermarket stocked with reusable bags. The initiative has raised our communities awareness of single use plastic and the importance of reusable bags, but being a transient tourist town many of the bags lost their boomerang and it was hard to make enough to keep up with demand!
The answer, more bags.
So after putting the call out to local retailers and families it wasn't long before everyone joined forces and we had enough funds to purchase 10,000 fair trade organic cotton bags. 
These pallets of bags arrived from India at TPHQ last month...
But these bags come with strict instructions... 'keep it in town' The bags call for people to respect the project and drop them off at any shop or even in the library return book chute before leaving town. 
Manufactured by RCM in India as part of the Chetna Project. Chetna Organic is working with small and marginal farmers towards improving their livelihood options and making farming a sustainable and profitable occupation. The farmers included in the project are from the rainfed regions of Maharashtra, Odessa and Andhra Pradesh covering around 35000 acres.
So from today, if you pay Martinborough a visit you'll find our little town completely plastic bag free... just don't forget your reusable bag! 
You can purchase a 'Bought to Support' Boomerang Bag or one of our Community Bags here  X
These 'Bought to Support' bags are free to roam and inspire other communities, thanks for helping our cause.
Comments (0)