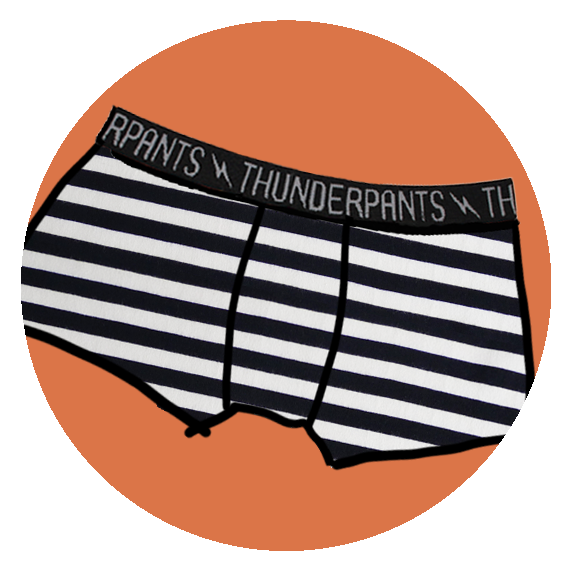 NEWS FLASH UPDATE - these sold out  in 4 hours!! We shall wait for the reviews and then make any tweaks needed and make a full production run. Hopefully they should be back within the month, at this stage the price is expected to be $32, but we wont know for sure until we have done a full production run.
New for your reviewing pleasure, just like the Men's Fitted Boxer, without the extra room in the front! This is the option to choose if your like your undies be snug with a short leg. The front panel / gusset is double layered for extra firmness and helps provide shapely lines - good for when you are gadding about in just your Thunderpants.
The Women's Fitted Boxer, is sized small -  XL at this stage, we welcome your interest in other sizes, that is what the test kitchen is for! They are designed to sit a bit lower than your waist at the top of your high hip area. We recommend the boxer if you do not like restriction in the leg area. Because of the lack of leg banding these will sit very differently for each body shape. The elastic at the top will stop any kind movement so these can be worn for all sorts of sporting activities - they are exceptionally good for Roller Derby!
Remember, if you purchase and then rate & review ( right here on the item page - not a comment on the test kitchen blog ) from the Test Kitchen you'll receive a discount code for your next online purchase.  
Comments (7)