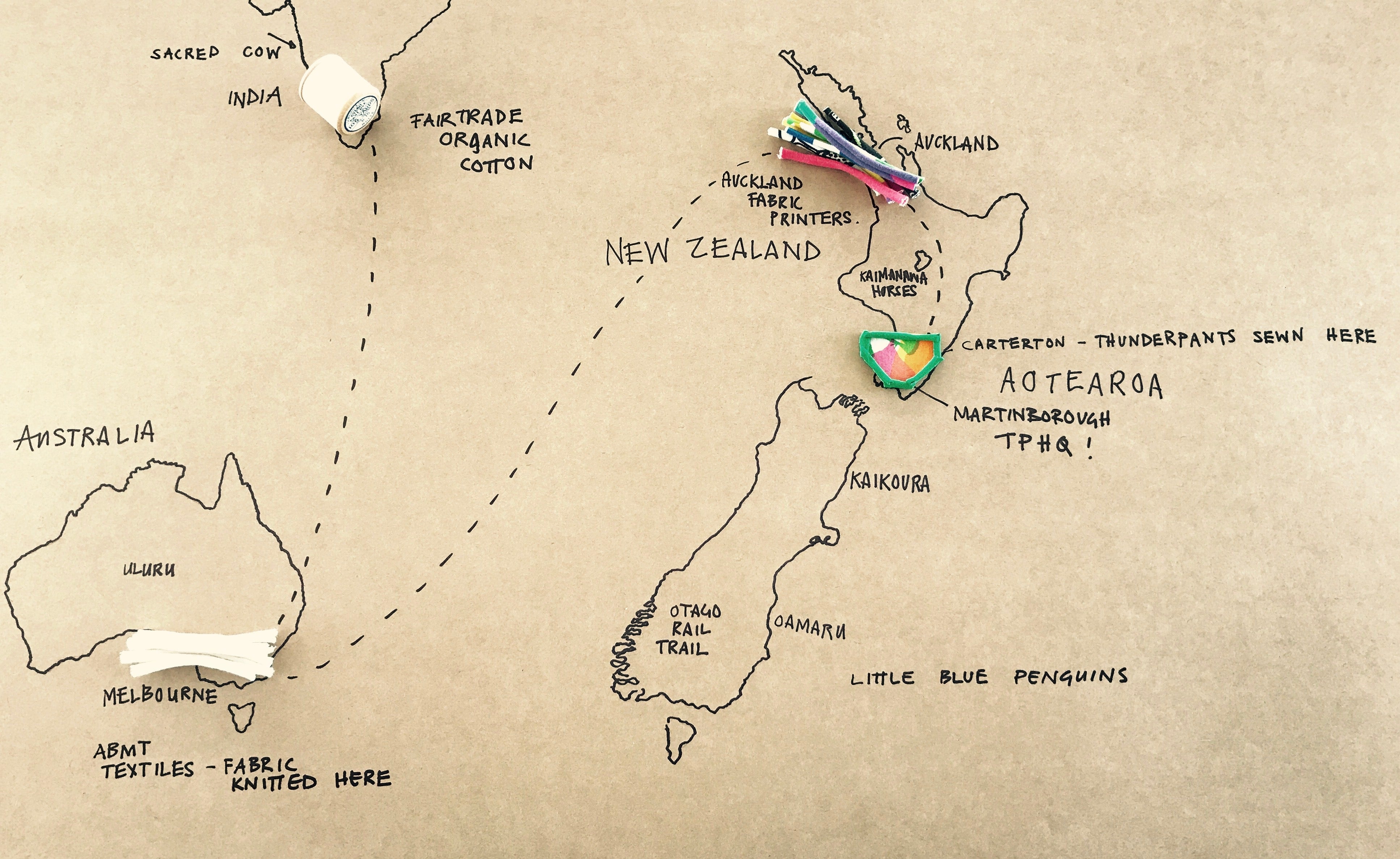 We are sad to say the fabric manufacturer we've worked with since day dot, Levana Textiles, recently closed it's doors in Levin - which sees the last of New Zealand's cotton manufacturers shut down. We're proud to have worked with them for so long and disappointed to see another manufacturer cease production in NZ, but alas the Thundies must go on!
So while we use up the last of our fabric in Levin, the hunt has been on to find an alternative. We are pleased to say ABMT based in Melbourne who we have an existing relationship with, have now officially joined the Thunderpants fold - and the great news is, they are all singing, all dancing and doing things we only ever dreamed our fabric knitters would! Here's a bit about them:
ABMT Australia believes that environment does not have to be sacrificed for quality. Yay! Their ambition is to create quality products with minimal environmental impact; by promoting responsible farming and cleaner manufacturing.


They are proud of their record in significantly lowering the environmental impact normally associated with textile manufacturing. Cleaner production measures were incorporated into the original design of the Australian plant. Ongoing projects are always taking place to reduce electricity, gas and water usage.


They have a full on-site 5 stage water treatment plant, up to 85% of ABMT water is able to be reused, either back through the manufacturing process or via 3rd party recycled water programs for agriculture parklands and industry.

So our Fairtrade and organic cotton from India now heads to Melbourne to get knitted into fabric before heading off to Auckland Fabric Printers, then to nearby Carterton to be sewn into your Thundies before reaching HQ... follow?! Here's a lil updated video version of the Thunderpants journey we put together for you... 
Comments (0)