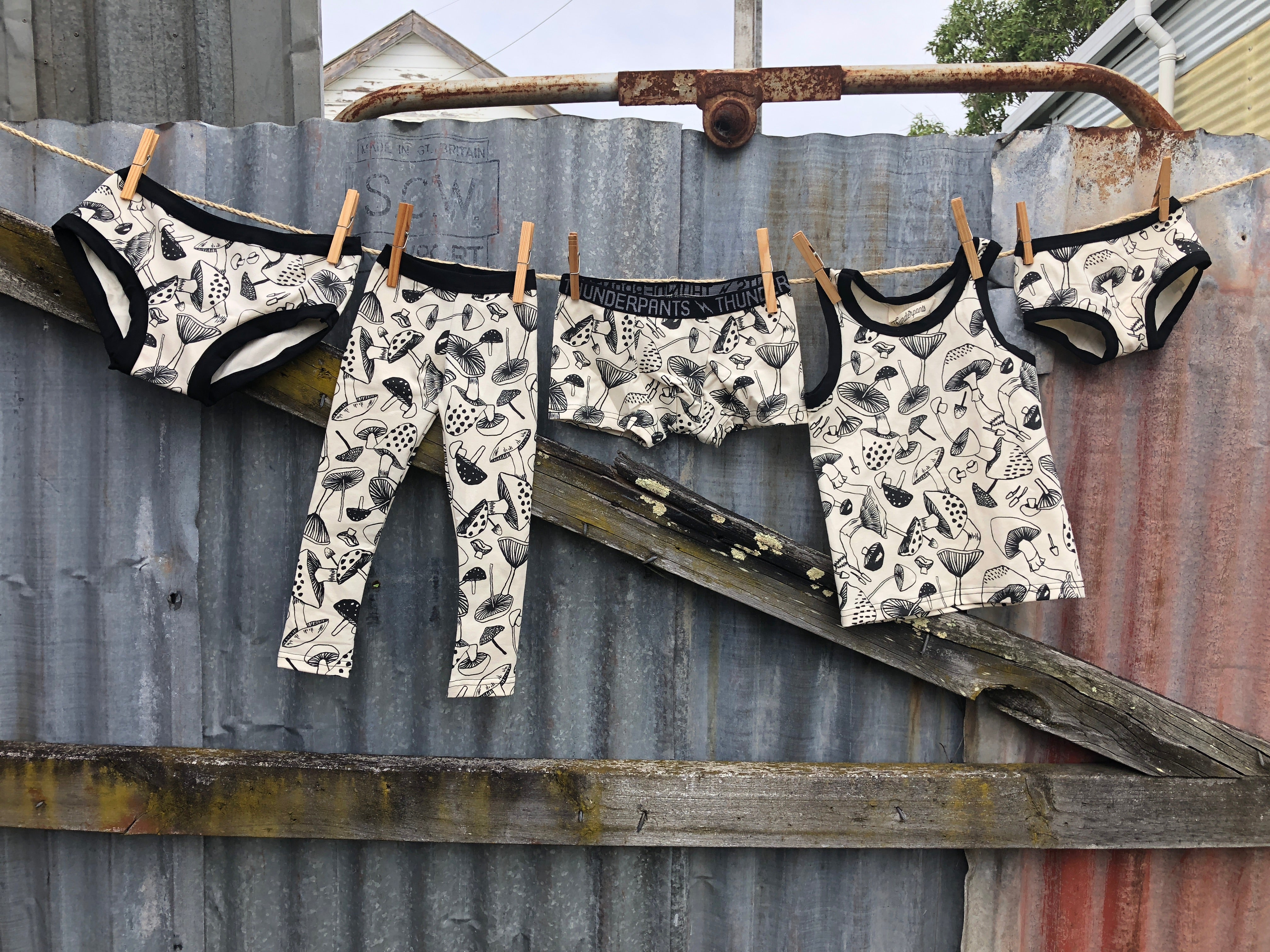 This month we've launched our latest 'colour me' range - underwear and clothing covered in mushrooms of all shapes and varieties. For every pair of the fungi filled Thundies sold throughout April, one dollar will be donated to SAFE, Save Animals From Exploitation, NZ's leading animal advocacy organisation. Designed to unleash customers creative side these organic fair trade undies can be custom coloured to create a one-off unique pair.
Since 1932 SAFE has been defending animals against cruelty and abuse and making significant improvements to the lives of animals by raising awareness, challenging cruel practices and changing attitudes. SAFE is a non-profit charitable organisation funded by the good will of the community.
The launch of this design also coincides with our leap into trading solely online as we cease to wholesale to over 80 retailers throughout NZ and Australia from today, 1st April 2018. A decision we've made so we can meet the ever growing demand for Thunderpants, while still remaining ethical and NZ made.
Comments (0)