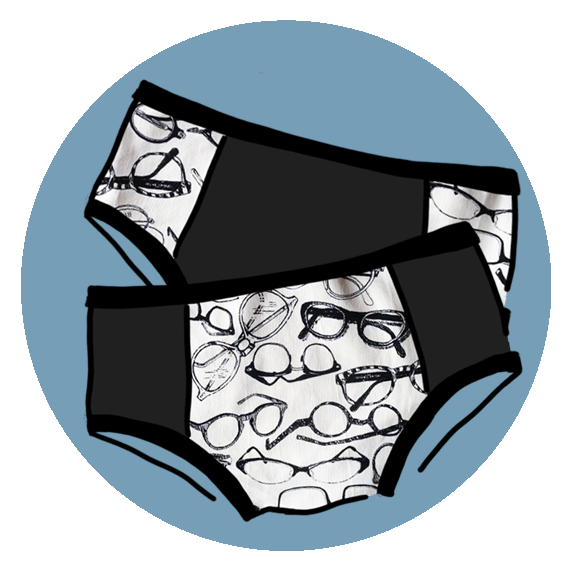 UPDATE - THESE WERE SUPER POPULAR IN THE TEST KITCHEN AND CAN BE FOUND IN THE HIPSTER AND ORIGINAL WOMENS CATALOGUE NOW 
Yup that's right, these pants are modelled on pre-historical Thunderpants. Before Co-Founder Josie started making the ultimate pants of joy, she made some rather nice panelled versions for a 'Lingerie Brief' (pun definitely intended) at fashion school. These are a homage to those.
We have cut them out randomly so you may get panels one way or t'other as pictured above, when we bring them to the masses not in the test kitchen format we will sort that out. 
Grab some now at the introductory price of $25. Also if you purchase and then review an item (not a blog post but a review on the item's page) from the Test Kitchen you'll receive a discount code for your next online purchase. 
x TPHQ
Comments (18)