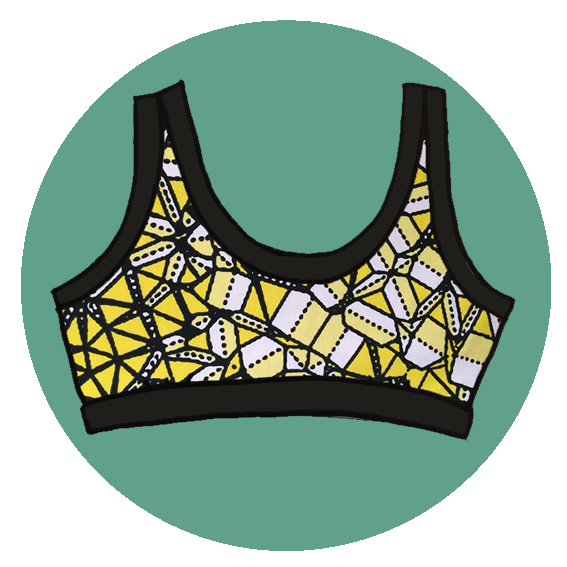 We've often been asked for a wonderfully comfortable top that matches the comfort of our undies, but in top form. So we've set about designing just that! 
So, without further ado, we give you, for your testing pleasure.... the Thunderpants original crop top available in black and citrine crystal!
They've been rigorously tested here at TPHQ and now it's time to get other humans to test them too!
Our original crop top gives you a little support (it's not as supportive as a bra - stay tuned though that's coming too!) while being wonderfully comfy and made from the same delicious mix of organic cotton and spandex as our undies and clothes.
What's more, if you like your undies and tops matching, you can get the whole set!
Coming soon to the Test Kitchen is a new take on the women's original and hipster is our all new 'panel pant' - due in later this month!
The items in the Test Kitchen are on sale at a price considerably lower than their expected retail price... if you like being the first to own a new thing (go you!) then this is where it's at.
Remember, if you purchase and then review an item from the Test Kitchen you'll receive a generous discount of 20% off (excluding sale items) your next purchase from the Thunderpants store.
x TPHQ
Comments (14)