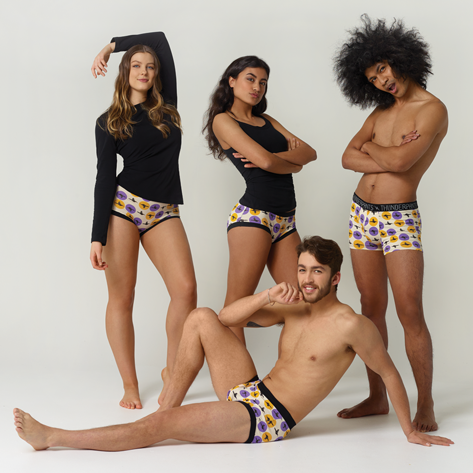 Kokomai, Wairarapa's creative festival brings together a huge range of people in the community in a whole lot of ways, where everything from song, dance, theatre, art, film, literature, comedy, music, food and family events is shared.

We're very lucky to have the opportunity to experience the Kokomai Festival here in the Wairarapa and have access to this showcase of creativity, art and performance from near and far. We love that these events bring our community together, foster pride and encourage new cultural experiences. That's why we're lending our support to the Festival and we've produced this funky philanthropants print of the Kokomai Huia.

The Kokomai Huia print is available in Thunderpants for all the family and each purchase of these undies help bring the Wairarapa community this special biannual event.

Check out the whole range here and don't forget to check out what's on during the Kokomai creative festival.
Comments (0)