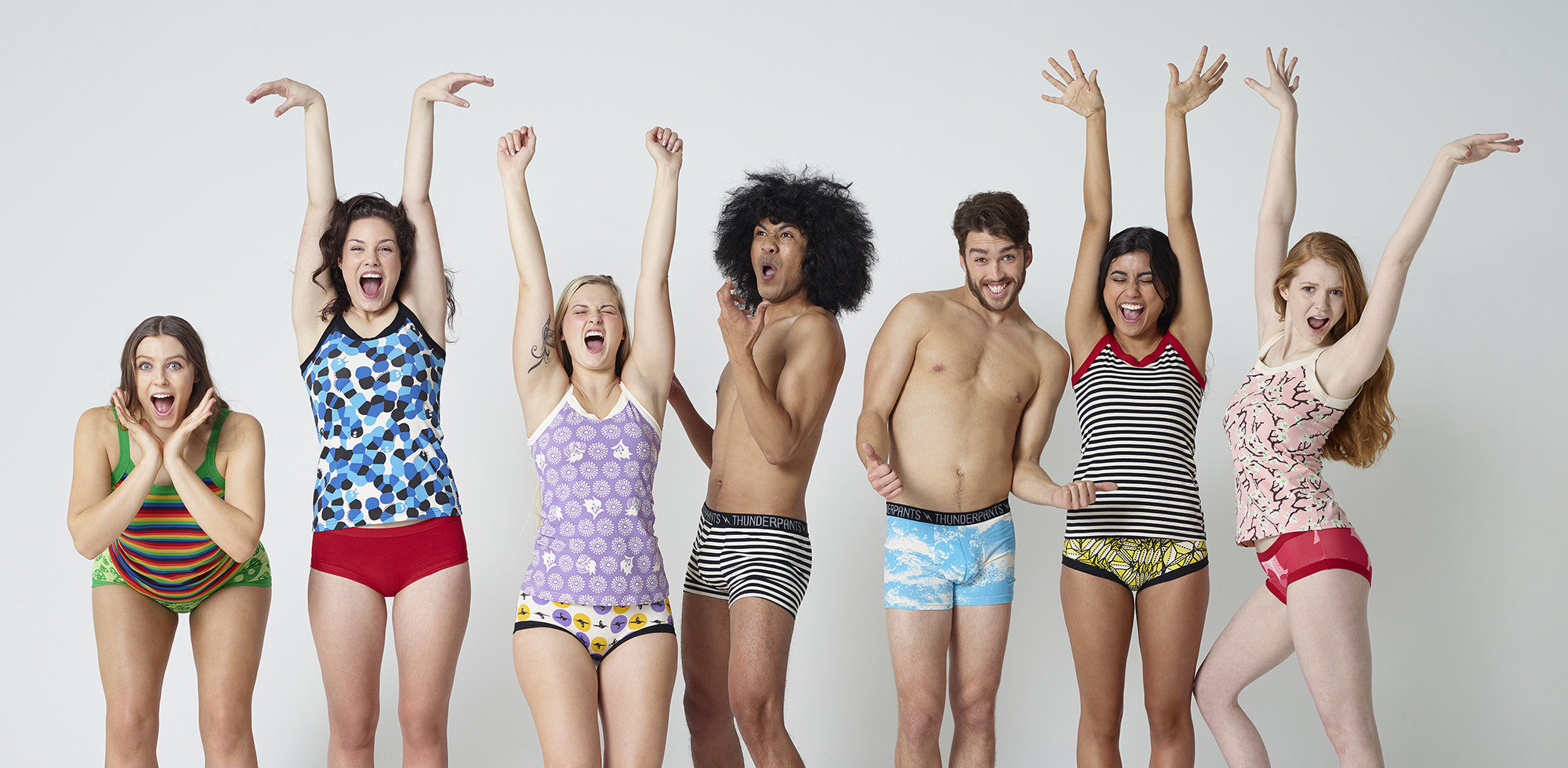 Nearly 22 years ago the creators of Thunderpants were driven (by mum) to a textile factory shop over the hill to the small town of Levin on the West Coast of North Island, New Zealand. Armed with $30 each they carefully chose the fabric to begin production of the ultimate undie. To this day, we are very proud to still be working with the same textile company, Levana Textiles who knit all of our fabric to exact specifications from their factory in Levin.
Over the years, we have strived to not only produce the highest quality, but most ethically sourced and sustainable Thunderpants we possibly can. This means we are not only demanding of the yarn we use, we are also passionate about keeping every aspect of production in New Zealand and as local as possible. We want to support and help our NZ industry thrive. This has sometimes meant our wish list has taken a little longer to fulfil, but the end result is ultimately way more fulfilling.
Our first appeal was for organic fabric, so in 2009 Levana Textiles delivered by sourcing organic yarn and the organic Thundie was born. Next came our request for fair trade yarn… today we are very proud to announce that from now on all of our Thunderpants fabric will be produced using fair trade organic cotton and of course continue to be made in New Zealand. We anticipate that by Spring all the Thundies on our shelves will be both organic and fair trade, but we'll keep you updated with production.
So why is Fair Trade important to us? Have a look at the 10 Principles of Fair Trade put together by the World Fair Trade Organisation.

We hope we inspire you too to become demanding… the choices you make, the products you buy really do affect producers, businesses, and families across the world and in New Zealand. 
Comments (2)