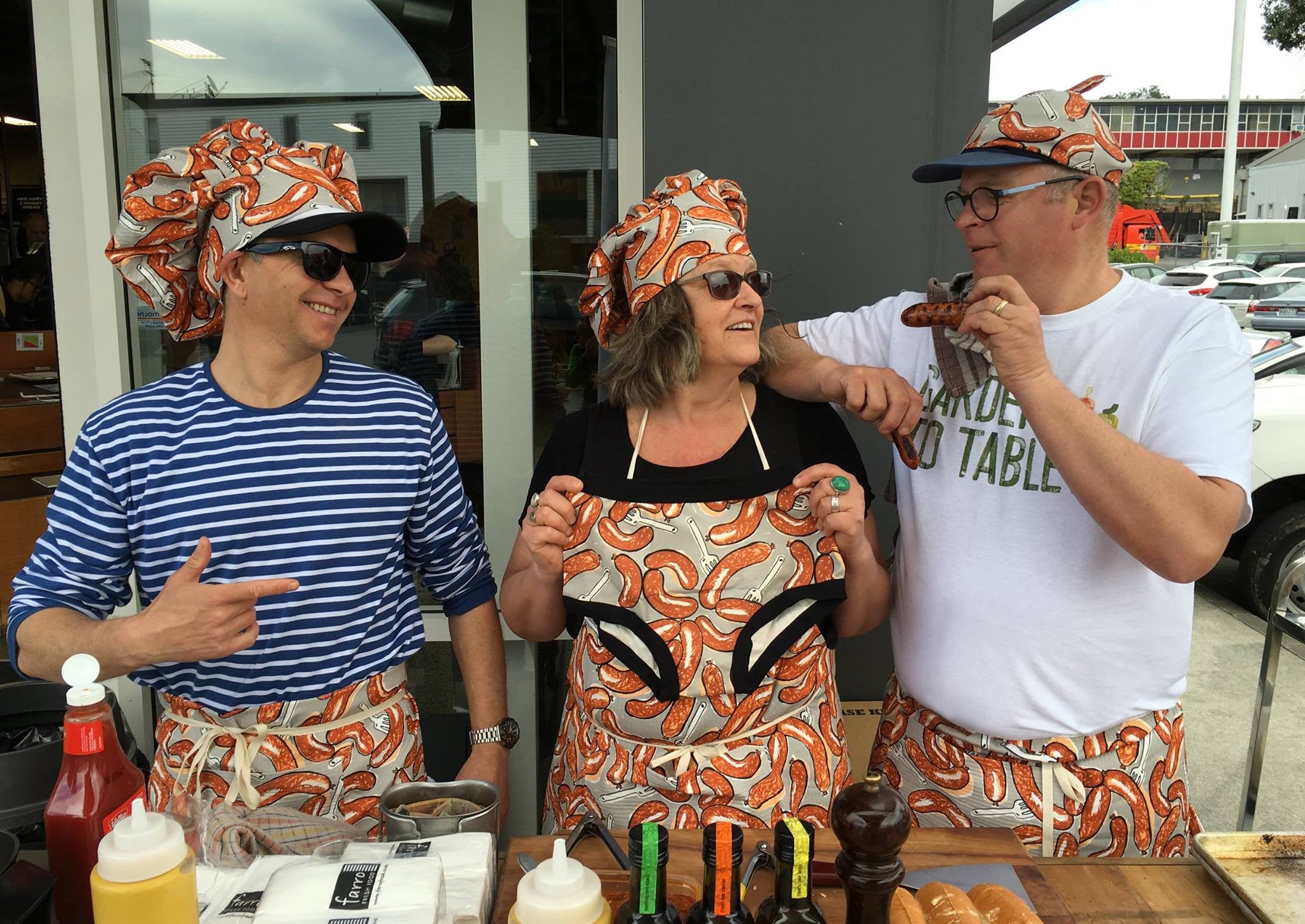 Last month we launched our latest Philanthropic mission, the ultimate kiwi classic fundraiser, a Sausage Sizzle - on your Thunderpants! With so many organisations doing fantastic work in communities around New Zealand we hatched this stupendous, gluten free and vegan virtual idea in the hope of raising awareness (and money) for as many of them as possible.
Every month we support a different cause and donate $1 from each pair of Sausage Sizzle Philanthropants sold that month. For any generous souls wanting to make a larger donation or add a donation to ANY Thunderpants online order we have a nifty guilt free 'upsize' option. So you can pile on the cheese, grilled onions and sauce with your Thunderwear and feel REALLY good about it! We also help each organisation facilitate and promote their actual Sausage Sizzles around the country, so if you see a sizzle team wearing some ever so stylish Sausage Sizzle aprons and chefs hats - they're with us!
In September we teamed up with popular chef and restaurateur Al Brown, to raise funds for a charity he is passionate about, Garden to Table. Garden to Table deliver food education to schools throughout New Zealand, giving young people knowledge and appreciation of growing seasonal, good food in an environmentally sustainable garden. With the sales from our Grey Lynn, Farro Fresh Sausage Sizzle and Thunderpants combined we are very pleased to have raised $1,115 for Garden to Table.

Here's who we are sizzling with for the rest of 2016:

October - Parent Centre NZ 
Sausage Sizzle - Sunday 1 Oct 10am - 1pm Greymouth BNZ
November - Life Education Trust
December - King Street Artworks
If you would like to apply for a month of Sausage Sizzling with Thunderpants fill in an application form here.
Comments (0)