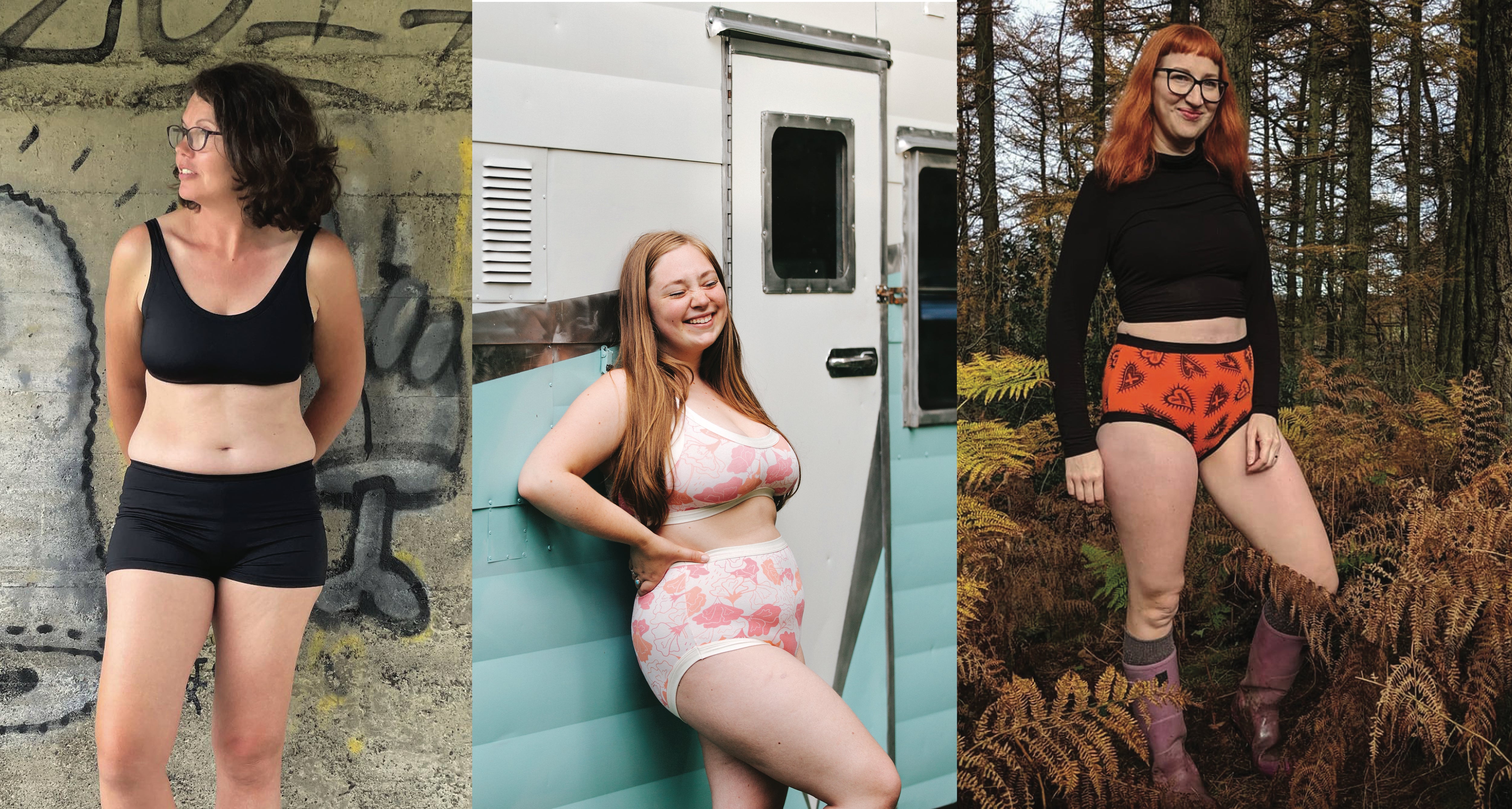 Did you know that there are THREE Thunderpants locations - New Zealand, USA and England? How bloody brilliant is that? No matter where you are in the world, we've quite literally got you covered. Cheeky goodness is taking over! 



We're so lucky to work with such amazing people from 
across both oceans that have not only helped expand the business but have also helped share the Thunderpants dream and ethos. So with that being said, we 
would like to take some time to introduce both businesses and share both of their stories.

The women behind Thunderpants USA - Celeste Sipes and Brooke Anderson



TPUSA owner, Celeste, was introduced to the brand when her younger sister moved to New Zealand in 2005 and sent her a pair of Thunderpants. 
Knowing of Celeste's on-going search for a pair of comfortable underwear (I mean really!), obsession with sustainable clothing, and love for Calvin and Hobbs, when her sister found a pair of organic cotton full coverage underwear in a rocket ship print (Calvin fans will remember he had lucky rocket ship underwear) she snatched them up and sent them off. Celeste still has that pair: talk about quality.
                                                                                        Photo credit: Gurusurya Khalsa
Thus began Celeste's obsession with Thunderpants, the cutest and most comfortable underwear in the world. When she opened Radish Underground in 2008, a little boutique in downtown Portland, Or, she had to sell them. She imported Thunderpants for years and helped grow the US market.  
In 2016, to meet US demand and keep in line with our mutual commitment to local production Celeste licensed the NZ brand and launched Thunderpants USA made right here in Portland, Oregon.
Brooke joined the TPUSA team right after the launch in 2016 or should we say Brooke made TPUSA a team. Brooke does all the marketing and most cute note writing, while Celeste manages production and obsessively analyses reports. A team of two Thunderpants lovers on a mission to eradicate wedgies and uncomfortable underpants. Here's to happy bums!
The family behind Thunderpants UK from left to right - Rufus, Lucy

, Ross

, Rosie

 and Moon 

McWhirter.



In 2008 we set off to New Zealand in search of wilderness, adventure and the famous picturesque landscape. What we didn't expect to discover was the worlds comfiest undies, Thunderpants!
Shortly after deciding to make New Zealand our home, our paths crossed with two kick-ass sisters who began their dream of making sustainable undies back in 1995. We soon became part of the Thunderpants family and the rest is history as they say. Now, over a decade later we have returned to our homeland with our most precious cargo... our kids, our dog, Hendrix and our Thunderpants. 



Like a treasured family recipe that's been handed down through the generations, we've been entrusted with the holy grail of underpants to go forth and spread the pant joy throughout the UK and Europe.




With each pair of Thunderpants we make in the UK we hope to not only bring you the comfiest, most creative, and ethical undies you've owned, but a slice of the values we've held dear for the past decade - like slowing down, not taking things too seriously and spending time on the important things in life.
We hope you love your Thunderpants as much as we do!
Lucy and Ross x




I'm sorry but how gorgeous are they?! We have so much love for both of these businesses and we couldn't have asked for better people to continue the Thunderpants legacy.
x
Comments (0)