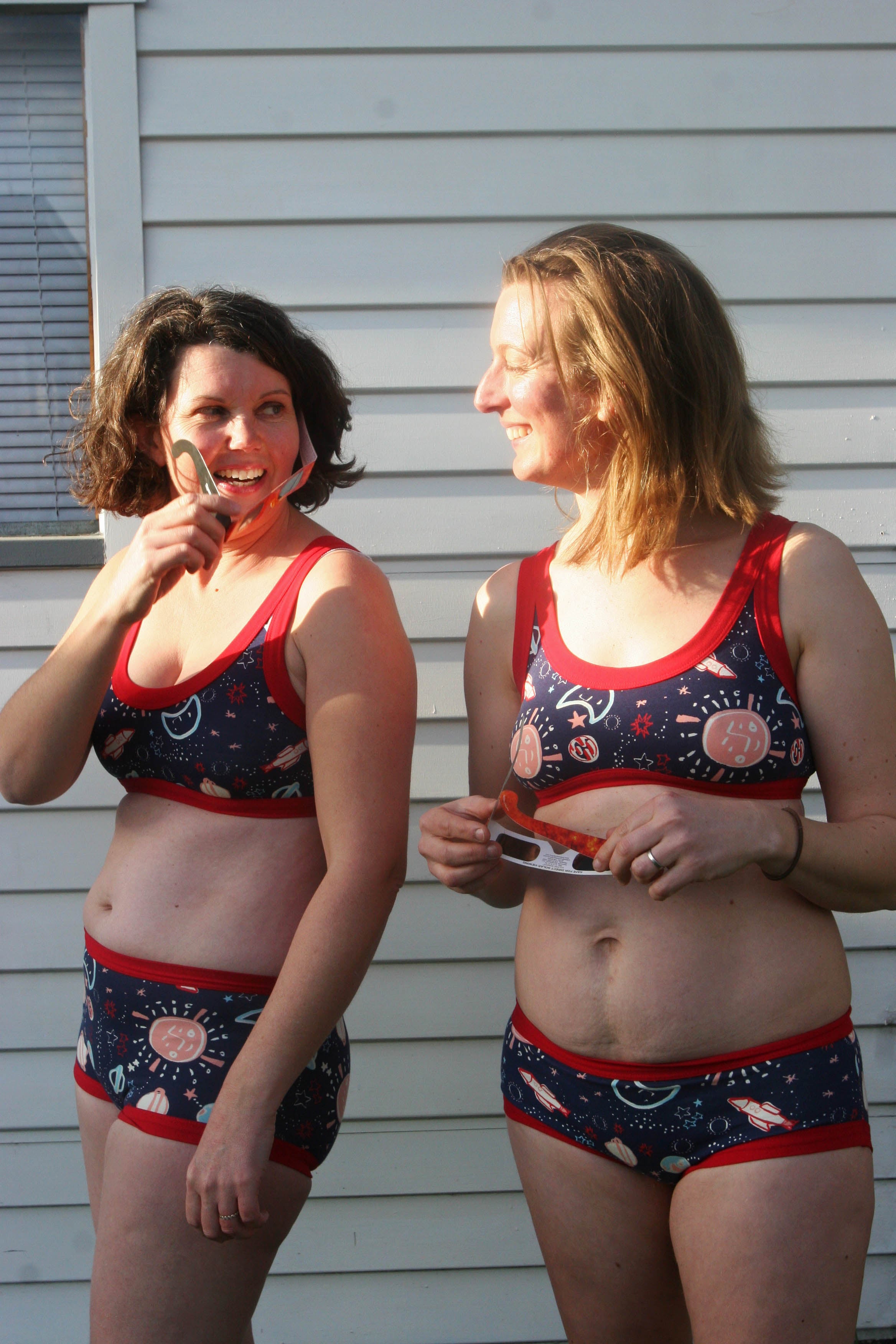 Well oh well. Whata year!


We really hope everyone survived the crazy ups and downs of 2020. It was definitely a year to remember, with perhaps parts of it worth forgetting.. but we made it! 
As a small business we were blown away by the love and support we received during lockdown and there after.  We wouldn't have been able to make it through it without you and for that we are eternally grateful.

We were so impressed by the work of people on the frontline and those who were going out of their way to help others during this tough time. Here's a few people you nominated for their contributions and down right awesomeness to receive a pair of Rainbow Unicorn Sparkles over lockdown. 
Since then we've been busy with new prints and creations. All of these delicious prints that were designed in and out of house by Greta Menzies, Leah Creaven, Sophie Bidwill and Josie Bidwill. 

Screen printed, hand printed and dyed we kept 'em coming to keep it fresh and ensure there was a print available for everyone! 


Our ever amazing, hard working and talented sewer Ngaire never ceased to amaze us by producing napkins, tea towels, skirts, aprons and bags all from our screen printed cotton drill. And if that wasn't enough, dresses on demand!



A part of us embracing the incidental this year meant recognising the need for masks and reaching out to people to work with. This is where the amazing Sonya came in. Sonya succeeded in sewing up masks using our cotton drill scrap! Not biased or anything but definitely the coolest out there!
Not Model Photoshoots

We still think putting together Not Model photoshoots is one of the best things to happen since sliced bread and we adore looking at these photos and hearing about the affects that they've had on people. 



. 

We're so grateful for those who put themselves forward in helping us celebrate beautiful bodies and the beautiful people that embody them. A massive thank you also to our wonderful photographer Lucy Cooper who brought the skills and made each photoshoot easy, comfortable and a lot of fun! 




If partaking in a Not model photoshoot
is right up your alley, drop us an email
on info@thunderpants.co.nz.
We'd love to hear from you!


THE PANTY WAGON
One of the highlights of the year was the purchase and fit out of our Panty Wagon! This portable shop transported us to different parts of the North Island (when we were allowed) and is decorated with the sweetest artwork by Greta Menzies. 

We took it in turns to hit up different markets and festivals including Splore, Waikato Christmas Market and The Magic of Christmas Night Market where we opened the doors to the Panty Wagon and got creative with some pants! 
We're looking forward to more events in 2021 and if you have any suggestions please get in touch!


Period Products
Wā Collective 


We were so delighted to start selling Wā Collective period cups in October of this year and man they've been such a hit! Check out more about these brilliant period
products
here
! 
 Danu Natural 


We've also been fortunate enough to team up with Joanna Hehir of Danu Natural to bring you these cute mini period packs! These mini pads are composed of layered bamboo cotton on a base of bamboo fleece for extra comfort and come in wee organic cotton Thunderpants zipper pouches. Locally hand made, right here in the Wairarapa! 




From all of us here at Thunderpants, thank you again for your ongoing support. We ♡ you and are excited for what's to come in 2021!
Comments (0)